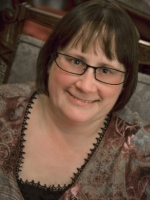 My name is Bonnie Jo Davis and I am the owner and operator of Davis Virtual Assistance.  I grew up in Michigan and Ohio and have been working in a business environment for over thirty years.   My previous working experience has been in the law enforcement, medical, legal, real estate and consulting fields.
Many people have asked how I was led to work with speakers.  I was hired by a small speakers bureau and consulting firm in 1995 and worked from home part-time.  In August of 2000 I opened my own business and several clients came with me.
What makes me different? I'm smart, incredibly creative, I love the internet and feel comfortable in that virtual reality.  I'm good at brainstorming and implementing new marketing ideas and I love all those little, tedious tasks most business owners hate.  My clients hire me when they are drowning in the details that need attention.  I take ownership of every project and if it requires expertise I lack then I will call on my circle of friends to help.
When I'm not working you'll often find me reading either for business or for pleasure.  I spend time with my dogs and my family and I love movies, books and television.  I'm passionate about animal rescue and support New Beginnings For Animals and Best Friends.